When the Plants Tell the Tales
The Story of Milk Witch & the Fir Tree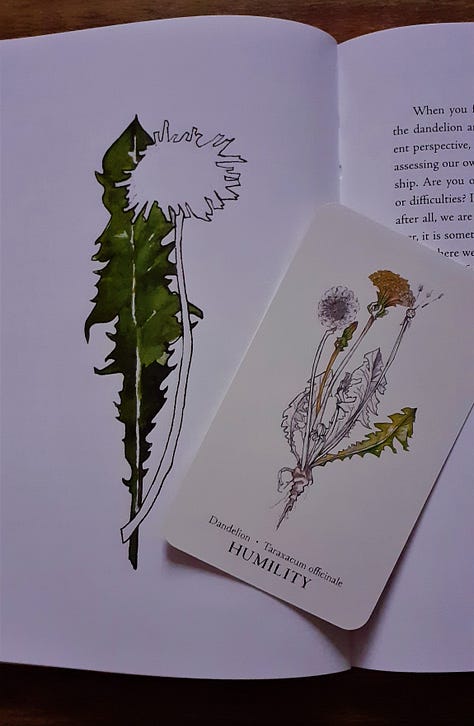 In 1967 John D Ratcliff wrote an article for Reader's Digest entitled "I Am Joe's Heart". Based on interviews with distinguished physicians, and containing marvellous lines such as "Joe almost never thinks of me -  which is good. I don't want him to become one of those neurotics who worry us both into real trouble," it was the first in a fascinating series in which the author wrote about the organs of the body from a first-person perspective.
In 1999 I was gifted a book containing the full set of articles, which included accounts from the eye about how we see, and a story narrated by the womb about how babies are born. It was given to me by a friend who stumbled across a reference to it while watching the film Fight Club. In the film, the Narrator (who for copyright reasons calls himself Jack,) gives a nod to the articles with quotes like "I am Jack's raging bile duct" and "I am Jack's complete lack of surprise."
At the time I remember getting really caught up with the idea of narrating the story of objects from a first person view-point, and was inspired to begin work on a series of short tales based on what plants and trees might say to us were they able to talk.
I have to admit I'd completely forgotten about this little project until last weekend.
While rooting around in the attic to dig out our Christmas tree, I found, stuffed in a box of old decorations, a tattered folder containing a bunch of yellowing papers, in amongst which was a short story about an unassuming plant that every person on the planet is acquainted with.
I'd love to know what you make of it….
Keep reading with a 7-day free trial
Subscribe to The Herbalist's Diary to keep reading this post and get 7 days of free access to the full post archives.